So this evening, as I'm sitting here watching Gilmore Girls reruns with my sister (which make us talk ridiculously fast for 1.3 hours after each episode,) waiting for a video to upload about my amazing
Mount Shasta retreat
that I'll be facilitating with the beautiful and amazing
Leija Turunen
, and, of course, spending time researching random things on the internet (I do my best shopping between the hours of 11pm and 3am,) I found.....these absolutely phenomenal little gems.
Wearable plants!
When I was a little girl, I got a clear plastic medallion that came with plant-growing gel, a seed or two to sprout, and even a little pink plastic baby bottle that you were supposed to fill with water every day to gift the seedling with a few drops of water.
Of course my 8-year-old self waaaay over-watered the plants so nothing ever grew for me (too much love, what can I say? Moderation is more comfy in this day and age...)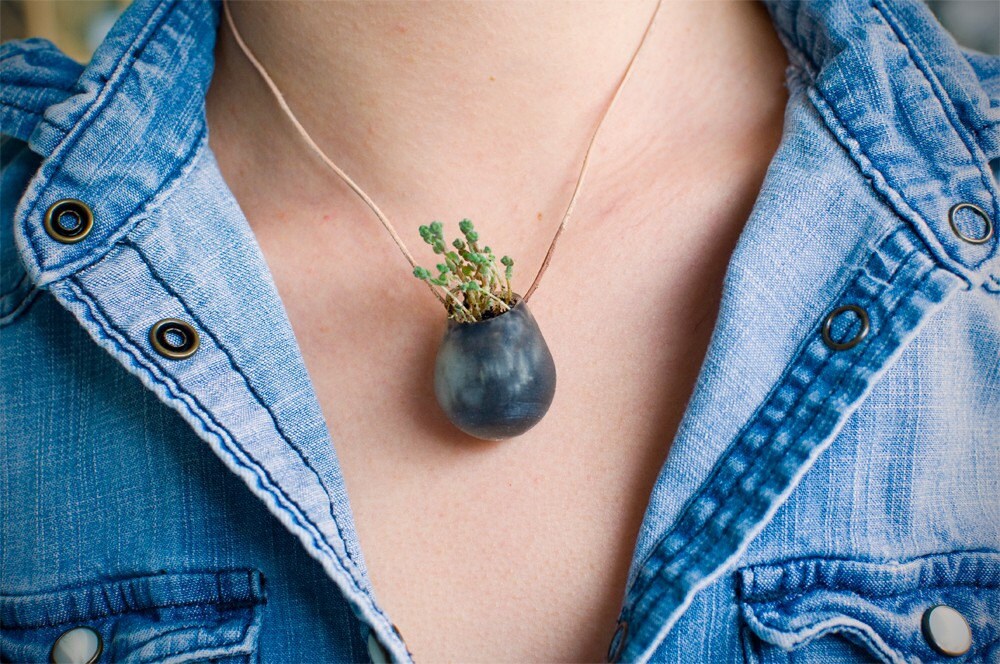 ...but the idea still has a VERY strong pull for me.
Just think! The idea of wearing a beautiful, living, growing and symbiotic being around your neck. As a tree-talker myself, the company would be more than welcome.
And what a conversation piece.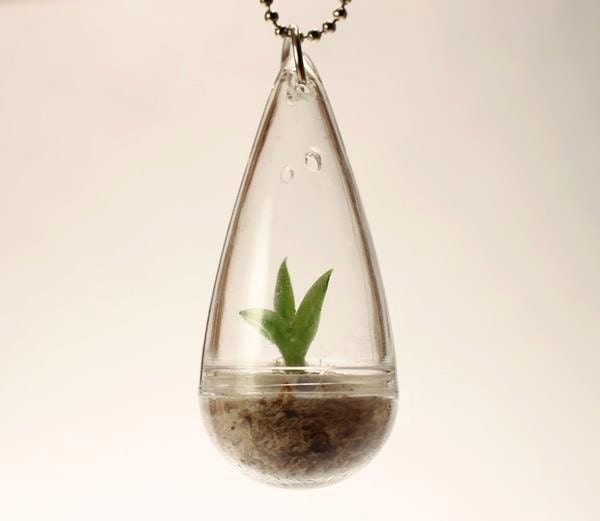 (a little banana plant from here)
I've taken to only wearing crystal lately, and this covers both bases. Ah, gorgeous.
...And so after ogling necklaces for quite a while, I came across this article:
(Read the article here)
So which shall I do? Make one myself or order one already made? Each side has pros or cons. I'll sleep on it :)